Bookweek is just around the corner!! And we could not be more excited! We, at Costume Direct, obviously love any excuse to dress up!!!
This years theme is 'Escape to Everywhere' which we loovvvveeee, and we have plenty of ideas for you to make choosing a costume for your little one that much easier! As well as that we also have a cheeky 15% off ALL kids costumes making it that much more affordable to find the perfect costume (and stay within budget)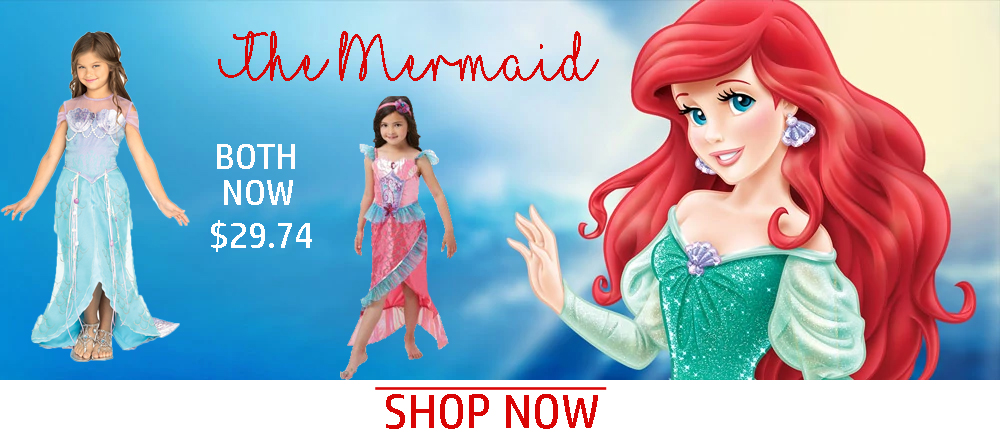 What girl doesn't love mermaids?! Perfect excuse to wear a mermaid costume all day at school. These mermaids costumes are both now reduced to $29.74 with the 15% off! As for what book a mermaid comes from?! Check out the list below:
The Little Mermaid
Fancy Nancy and the mermaid
The Fairytales and stories of Hans Christian Anderson
Shop Mermaid Princess Costume HERE (left)
Shop Pink Princess Mermaid HERE (right)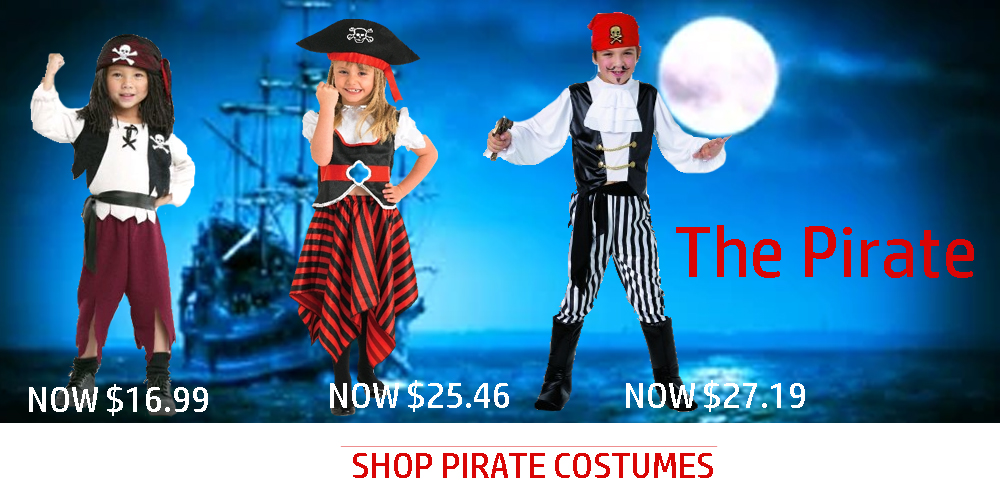 Pirates is another great costume idea for bookweek! Pirates are in all kinds of books, one of which you are bound to have lying around at home! As well as that a pirate costume is a super easy reusable costume for another dress up party!! Here are some books which feature pirates!
Peter Pan
Pirates love underpants
Do pirates take baths?
Shop Girls Pirate Costume HERE
Shop Pirate Costume (left) HERE
Shop Pirate Costume (right) HERE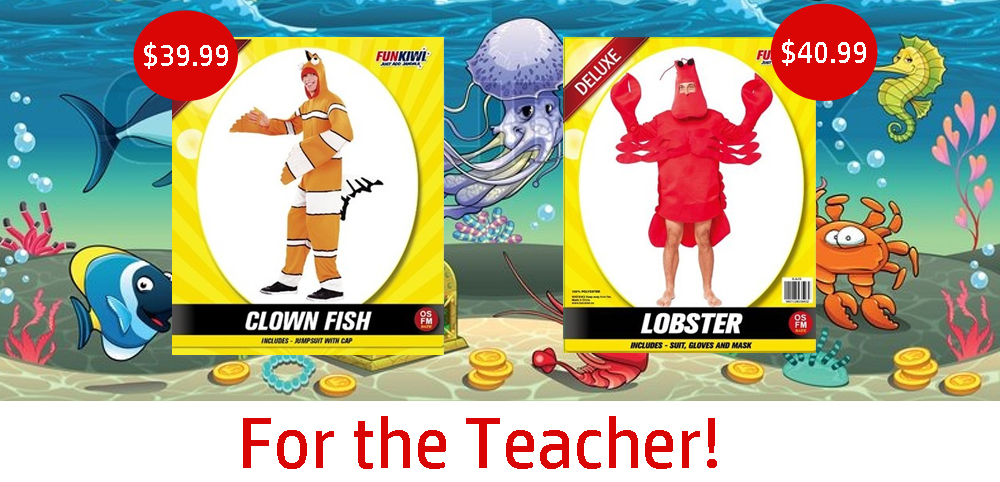 And of course who can forget the teacher!! We found these 2 amazing costumes for teachers to wear this bookweek, perfect for the 'Escape to the Sea' genre. I mean, the kids would find it hilarious and you would definetly win the award for the best dressed teacher! And when it comes to being a sea creature you can basically choose any book that has had some water involved- so super easy to commit too!
We have so many more options for bookweek and even divided into categories for ease. What would you go as for bookweek if you could go back to school?!
I personally would love to go as either a mermaid or a Disney Princess!
SHOP ALL 'ESCAPE TO THE SEA' COSTUMES HERE
SHOP ALL BOOKWEEK COSTUMES HERE