Christmas is right around the corner! Our huge range of costumes has everything from Santa costumes, Miss Santa costumes, elf outfits and Christmas jumpers and sweaters. Whether you want a summer outfit for the ridiculous heat in Australia or something traditional we have a costume for everybody! Although Christmas outfits can only be worn once a year, once you've got them, we will guarantee you will wear them more than once! A traditional Santa outfit is always going to be used, whether its for an Office Christmas party or dressing up for the grandkids!
Make sure you use code 'CHRISTMAS' at checkout for 10% off EVERYTHING!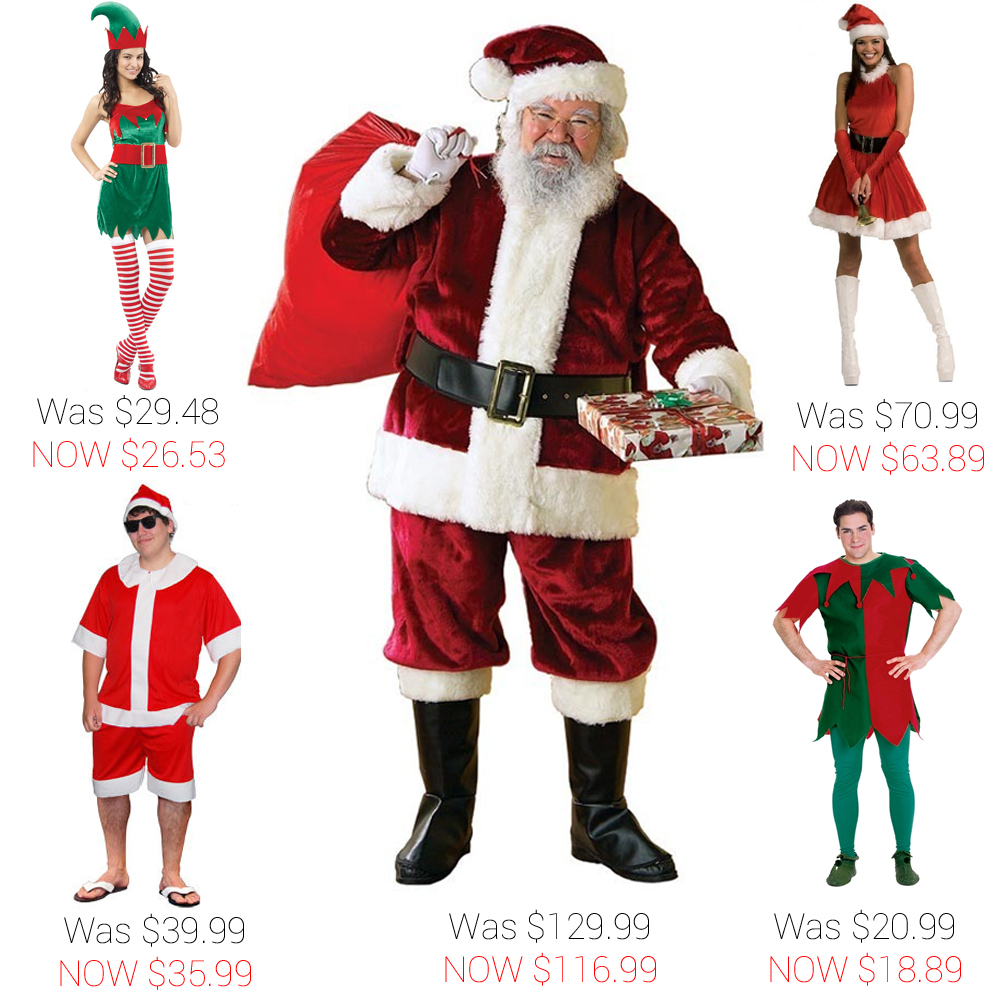 And if Christmas costumes aren't your thing, the 10% off site wide still applies to all other costumes! Some of our best sellers include Where's Wally, 1920's Gatsby costume and uniform costumes! Office Christmas parties are in full force at the moment, many opting for a costume party!! If you're unsure what to wear our costumes range from simple and easy costumes which can be thrown on over your normal clothes to more elaborate and extravagant costumes for those who love to dress up!
And of course, we have a huge range of men's costumes! Our Batman is of course are best seller, and is a favourite among all comic book and superhero fans!