What's everybody's favourite animal during this time of year...the REINDEER!! Feel the joy this Christmas with our fun Christmas reindeer costume range! From light-up antlers to reindeer noses, our reindeer accessories will help you light the way! All you need is a gleaming red nose!
SHOP Christmas Reindeer Light-Up Antlers
SHOP Reindeer Accessories - Reindeer Nose. Adults.
SHOP Reindeer Hat
SHOP Reindeer Sunglasses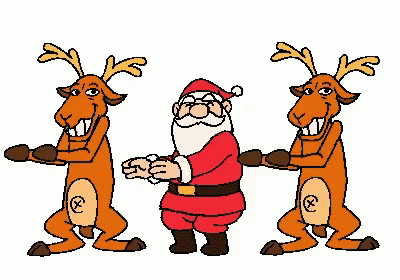 Looking for more Christmas costumes? Browse through our Christmas costume range featuring more reindeer costumes, fun Christmas costumes, santa claus costumes, elf costumes, Christmas movie character costumes, kids Christmas costume, Father Christmas Costumes, Mrs.Claus Costumes, Christmas Sweaters, Sexy Christmas Costumes, pets Christmas Costumes, religious Christmas costumes, Jesus Costume, Angel Christmas costumes, Bible Christmas costumes and star costumes.
However, if you're searching for a costume for your annual Christmas party, to be celebrated with family and friends our costume ranges feature costumes of almost any kind! Featuring Hawaiian costumes, holiday Christmas costumes, new years costumes, new years eve costumes, religious costumes, nativity costumes, movie character costumes, office christmas party costumes, childrens christmas costumes and party christmas costumes. For whichever costume your occasion demands - april fools day costumes, oktoberfest costumes, new years eve costumes, party costumes, superhero costumes, storybook character costumes, fairytale costumes, christmas eve costumes, international costumes, easter costumes, animal costumes or disney costumes, we've got you covered. With Australia-wide shipping on all of our costumes and party supplies, you can rest assured you'll get your costumes in time for your special event! We also tilise Zippay and Afterpay on all of our costumes orders, to give you the ultimate piece of mind for your gettup for your special day.
Happy almost first day of the Christmas month!
The Costume Direct Team