We know you're eagerly awaiting for the release of The Game of Thrones season 8 release, and all the prediction articles and blogs have our interests gripped by the word, our expetation for a grand finale has exceeded new heights. In the meantime though, Halloween is just around the corner, with just under 3 weeks to get your Halloween costume prepared! So of course, in the context, of The Game of Thrones, we're inspired with The Game of Thrones Costumes for this years Halloween costume.
Browse through our Game of Thrones/Medieval Costume variety:
SHOP The Game of Thrones Womens Costume: Medieval Tales of Old England Maid Marion Costume for Women
SHOP The Game of Thrones Mens Costume: Velvet Fur Trimmed Cape Costume
SHOP The Game of Thrones Womens Costume: Medieval Maids Womens Costume
SHOP Medieval Kings Costume for Men
SHOP Gothic Knight Mens Costume
SHOP The Game of Thrones Costume: Medieval Maid Marion Womens Costume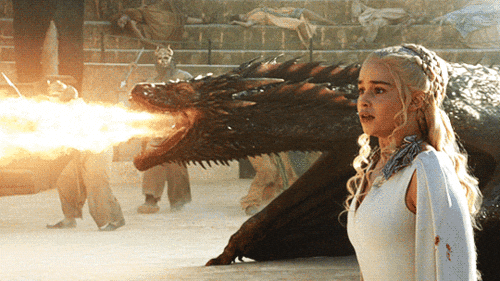 Still searching for your ultimate Halloween costume? Browse through our costume categories that range in costume themes of; international costumes, celebrity costumes, histroric costumes, movie character costumes, mens costumes, kids and toddler costumes, womens costumes, party supplies and party decorations. Our costumes are ideal for all events, whether you're looking for a Halloween costume, christmas costume, easter costume, international day costume, mardi gras costume, day of the dead costume, christmas in july costume, office christmas party costume, a costume for an upcoming costume party or costume disco event or a costume themed univeristy ball.
All of our costumes are available to purchase with zippay and afterpay, and ship australia wide - sydney, melbourne, canberra, adelaide, perth, brisbane,darwin, tasmania - and all of regional australia.
The most popular costumes of 2018 for Halloween have been; the game of thrones costumes, ancient roman/greek costumes, toga costumes, mario kart costumes, princess costumes, fantasy costumes, storybook costumes, disney character costumes - beauty and the beast costumes, moana costumes, frozen costumes, princess belle costumes -, looney tunes character costumes, mickey mouse costumes, star wars costumes, medieval costumes, galaxy costumes, servicemen costumes, airforce costumes, military costumes, doctor and nurses costumes, disney princesses costumes, finding nemo and finding dory costume, luky skywalker costume, superman costume, batwoman and batman costume, harly quinn costumes, the joker costumes, ancient egyptian costumes, santa claus costumes.
For Halloween, the most popular costume options have been, super villain costumes, superhero costumes, gothic costumes, prince and princess costumes, medieval costumes, the game of thrones costumes, harry potter costumes, surgeon costumes, beauty and the beast beast/prince costumes, hulk costume, the avengers costumes, witch costumes, skeleton costumes, queen of hearts costumes, alice in wonderland costumes, the mad hatter costumes and the mad hatter hat, dead ballerina costume and vampire costumes. We hope we've inspired you, for you Halloween costume this year,
We hope you have a blast this Halloween!
The Costume Direct Team