Halloween is right around the corner and we are very excited! With so many options to choose from we are here to help make your decision that little bit easier! Couple costumes are always a good idea and works great if your significant other refuses to dress up for Halloween. We've got elaborate costumes and simple costumes, suitable for every Halloween occasion and event.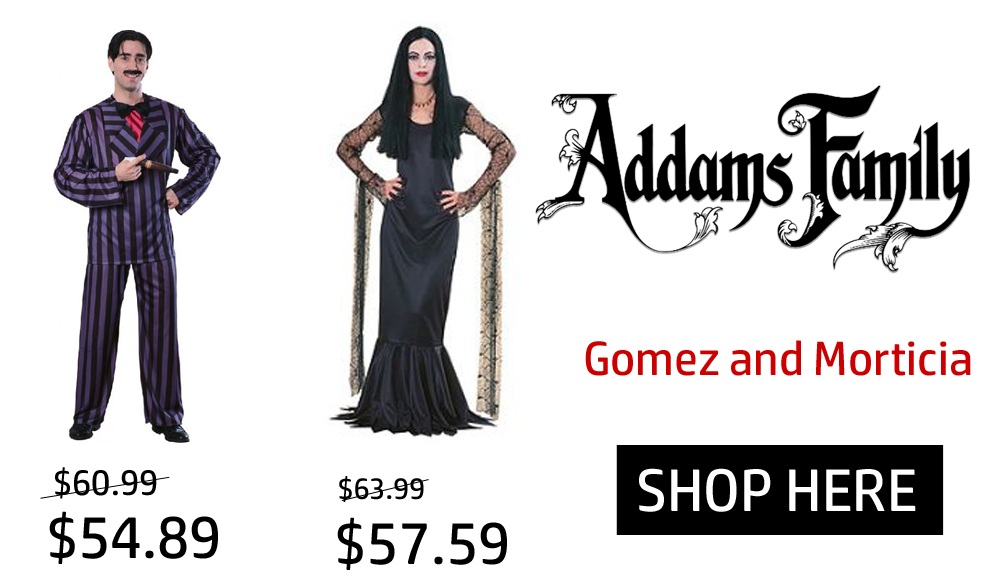 The Addams family is the perfect Halloween costume! People will know who you are straight away and perfect for the couple costume. The Addams family define spookiness and gloom- exactly what Halloween is all about! And not to mention, both costumes are very affordable- with 10% off ALL costumes for Halloween! PS order both costumes and you qualify for free shipping too!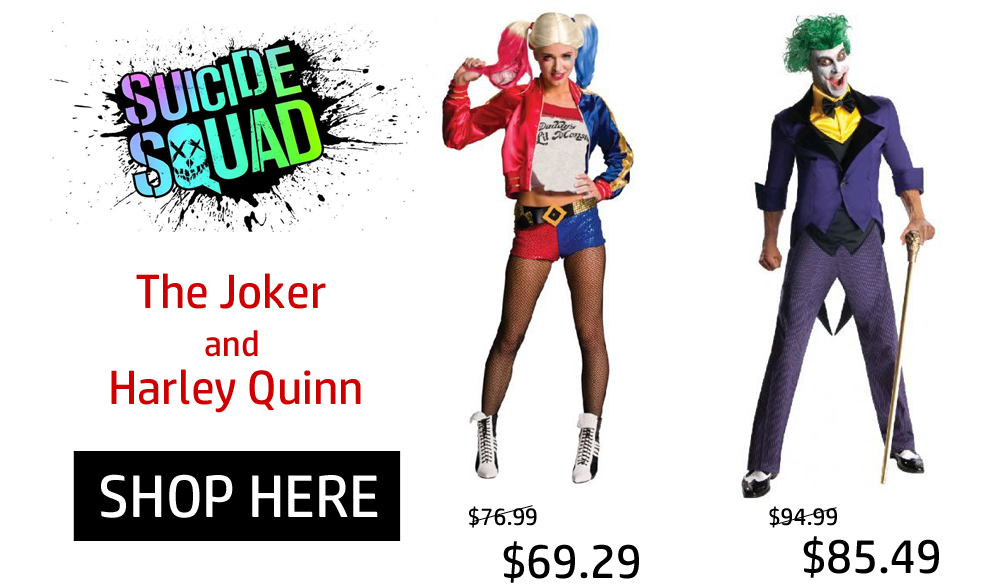 Speaking of costumes everyone will recognise- Suicide Squad!! This is by far one of our best selling costumes especially for Halloween time. Both the Joker and Harley Quinn are incredibly creepy, and both can be worn by themselves- or together as the cutest/creepiest couple costume.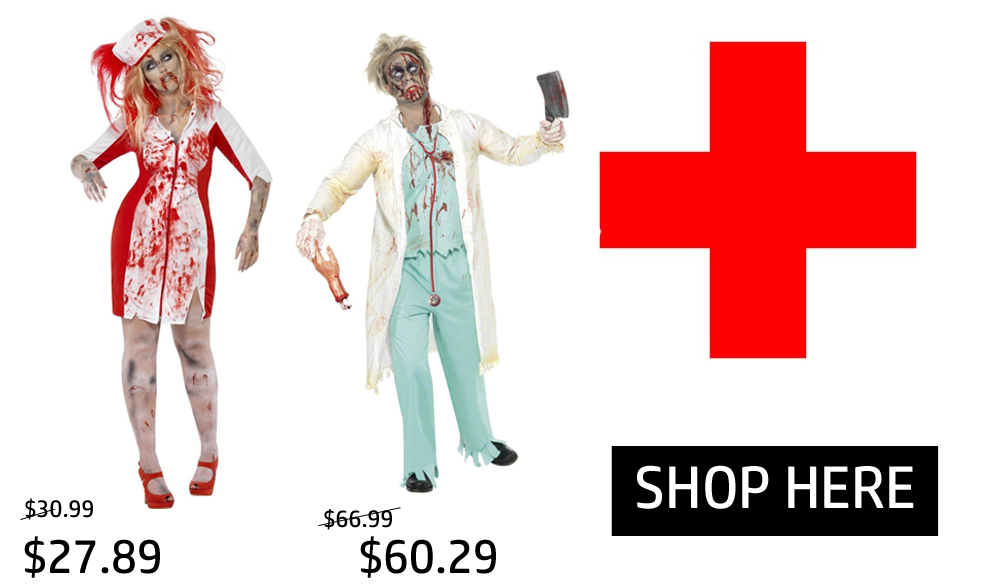 What says scary quite like a zombie doctor/nurse covered in blood! This costume is perfect for the men who hate dressing up/ costume parties. Just throw on the jacket covered in blood and you've got yourself a costume!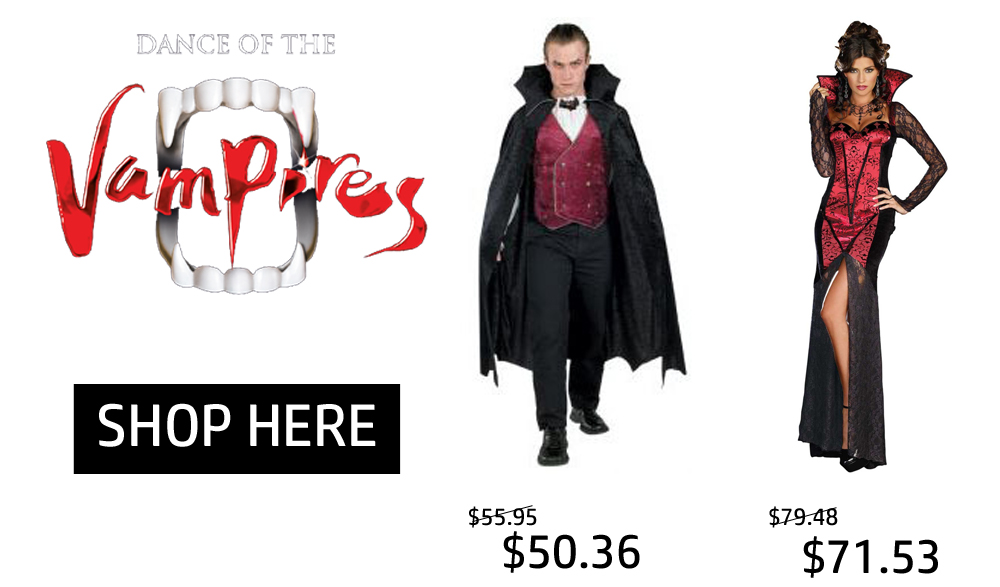 The Vampire couple is another great costume idea which can be worn together as a couple or seperately! The Vampire is perfect, especially if you like the gore and scariness of Halloween. Pair with some fake blood (buy HERE)
and you're good to go.