At costume direct we love any excuse to dress up! That's why Halloween is our absolute favourite time of the year! My personal favourite Halloween costumes are anything blood and gore, think zombies and the apocalypse.
We have plenty of costumes which are right up this alley! And we have a 15% off ALL COSTUMES. Use discount code 'HALLOWEEN' at checkout.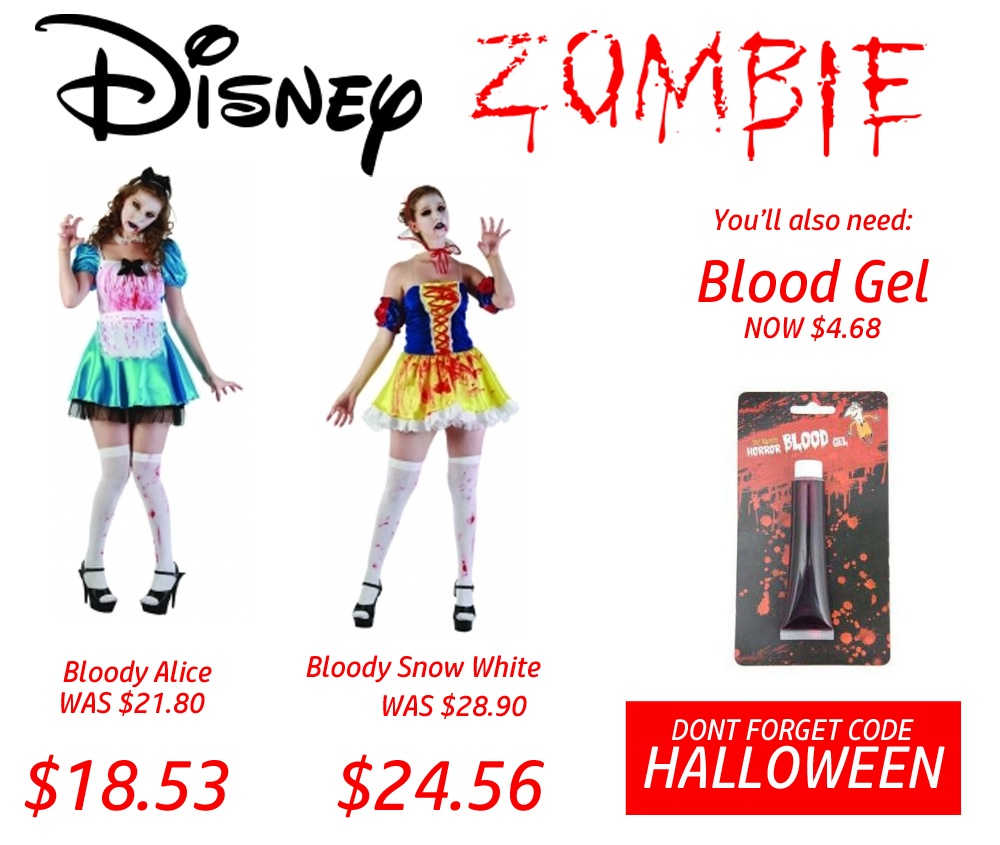 The only thing that could make the zombie theme any better is when you mix it with Disney! These two classic Disney characters have been zombie-fied for Halloween, so your costume is ready to wear. All you need is some fake blood and your costume is ready to go! And for under $30 with our discount code!