Christmas is coming which means office Christmas parties! Whether you're into low key easy costumes or go all out we have you covered. Also we have a 10% off sitewide SALE! Use code 'CHRISTMAS' for 10% off everything sitewide. So not only can you look great but you don't have to break the bank to do it.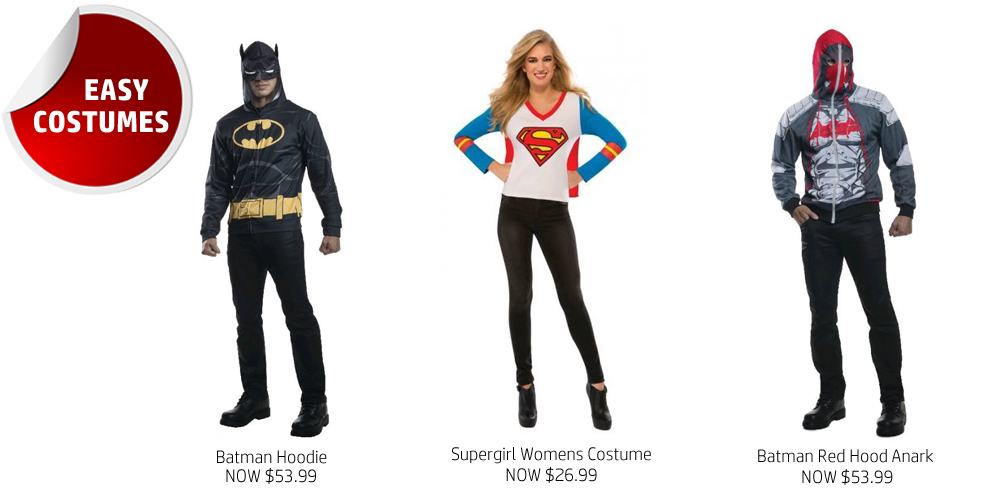 By the far the easiest costumes we have are our range of t shirts and sweaters! Perfect for the person who doesn't like to dress up, or is just running low on time. Easy to throw on over your current outfit and call it a day. These can also be re worn easily for other costume parties! Also they make great gifts for super fans of comic books and the like! The best part is that t shirts start from $25 and hoodies from $50! What a bargain!! Don't forget to use code 'CHRISTMAS' at checkout for a discount.
Onesie costumes are another quick and easy costume for those who don't want to dress up. Not to mention they are super comfy and cosy! They are also easy to re wear and are perfect for winter when its cold! Onesies also start from $35 with the more deluxe ones at the price range of $70+. These onesies are perfect for Christmas gifts especially if you know someone who is obsessed with a particular animal or character.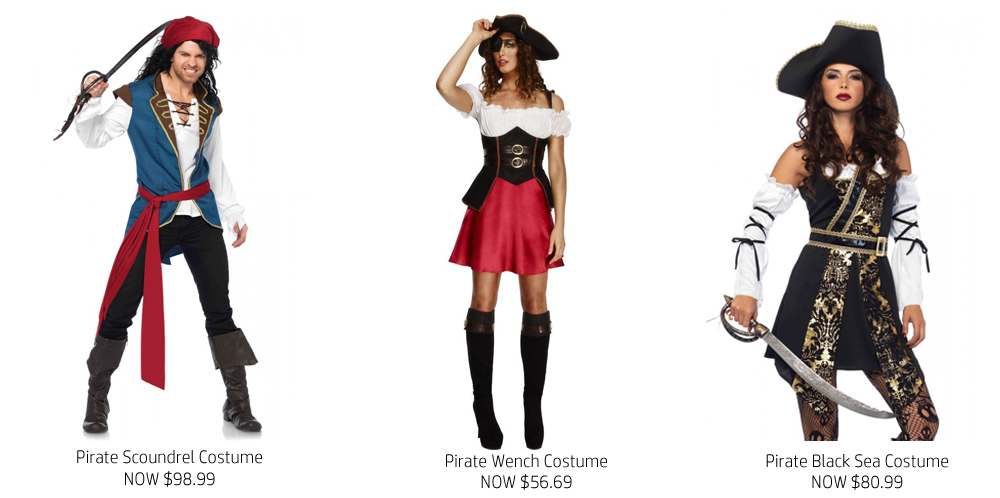 Now if you actually like dressing up what better costume than a pirate! Particularly if you're into make up, pirate make up is always fun to do! The good thing about pirate costumes is everyone knows exactly what you're supposed to be! No confusion or questioning what your costume is meant to be!!
Remember code 'CHRISTMAS' for 10% off ALL costumes on our site. We also have an extensive range of accessories which the discount code applies to as well! Whether you already have a costume or just need something extra to make it pop we have you covered!