To pull of a perfect Oktoberfest costume one must always adhere to the basics of fashion...accessories!
Accessorise your Oktoberfest costume this Oktoberfest with our Oktoberfest accessories, featuring Oktoberfest and Germainic hats, Oktoberfest earrings, Lederhosen suspenders, Oktoberfest wigs, coasters and of course, this all goes, hand in hand, with a classic Oktoberfest light-up beer mug!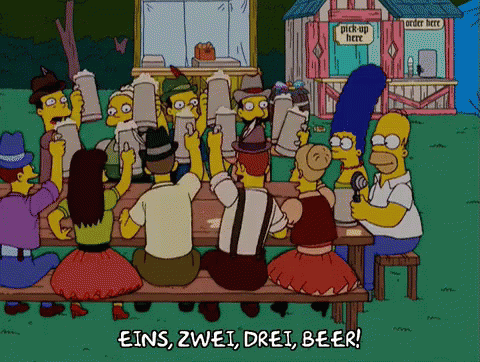 SHOP Oktoberfest Mini Hat
SHOP Oktoberfest Pretzel Earrings
SHOP Oktoberfest - Authentic Bavarian Moustache
SHOP Oktoberfest Bavarian Hat
SHOP Oktoberfest temporary tattoos
SHOP Oktoberfest Wig - Womens German Wig 'Gertrude'
SHOP Oktoberfest - Brace Suspenders
We all love the concept of Keep-cups as a step forward to a sustainable future and of course, the discount that comes with it. We're daring you to try the Keep-cup concept this Oktoberfest with our Oktoberfest ligh-up mug! Take it out and who knows, you may get a few freebies or discounts for trying?
SHOP Oktoberfest Flashing Beer Mug
We hope you've been inspired for your Oktoberfest costume this year. We've most certainly got you covered for your oktoberfest costume, with oktoberfest wigs, brace suspenders, lederhosen and lederman costumes, beer mugs, oktoberfest shoes, table covers, napkins, oktoberfest accessories
Not looking particularly for Oktoberfest? Maye Halloween or another occasion, not to worry we've got your costume covered! Our costume themes range from ancient egyptian, roman and greek costumes, medieval costumes to era costumes eg. 1980s costumes, 1970s costumes, 1920s costumes and 1960s costumes, war costumes, doctors and nurses costumes, patient costumes, surgeon costumes, storybook costumes, fantasy costumes, book costumes, movie character costumes, celebrity costumes, video game character costumes, iconic costumes, safari costumes, explorer costumes, easter costumes, halloween costumes, st.patricks day costumes, christmas in july costumes, christmas costumes, animal costumes, kids costumes, adult costumes, costumes for dogs, baby/toddler costumes.
The most highly selected costumes include: superhero costumes, villain costumes, disney costumes, mario kart costumes - luigi costumes, mario costumes, safari costumes, doctor costumes, costumes for dogs, starwars costumes - luke skywalker costumes, toy story costumes, disney princesses costumes - cinderella costumes, beauty and the beast costume, rapunzle costume, princess and the frog costumes, prince costumes - prince charming costumes, shrek costumes, princess fiona costumes, wheres wally costumes, explorer costumes, sailor costumes, halloween costumes - witch costumes, frankenstein costumes, voodoo costumes, day of the dead costumes, skeleton costumes, mad scientist costumes, easter costumes, santa claus costume, mrs.claus costume.
Our costumes are available to order with Zippay and Afterpay and are available to ship Australia wide - Sydney, Canberra, Melbourne, Tasmania, Adelaide, Perth, Darwin, Brisbane and all regional towns and cities.
- We hope you have a blast this Oktoberfest!
The Costume Direct Team