Behold! The return of the incredible Spider-Man!
Step outside the Marvel theatre this 2018s Book Week and Halloween be the superhero you were born to be in these kids, boys and adult Spider-Man Costumes! These movie costumes will have you doppleganing the incredible Spider-Man
Browse through the superhero: Spider Man Costumes below:
Kidult...2018's glorious worldwide trend. Celebrate it in fashion, with this movie Spider-Man Costume! Perfect for Halloween, Marvel themed parties, School Carnivals, Book Week, costume parties or to your son's football game. Sport Spider Man with pride in this adult costume.
Shop the Spider-Man Adult Superhero Book Week Halloween Costume HERE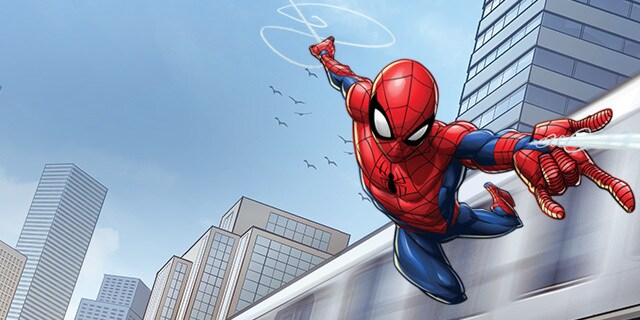 Shop the Spider-Man Second Skin Bodysuit Marvel Costume HERE
Superhero costumes will always be in fashion. Whether it be for your school disco, sports carnival, Book Week, Halloween, costume parties and every event inbetween. Or maybe you want to elevate your Spider-Man game and the unisex costume with these Spider-Man Marvel Goggles!
Shop the Spider-Man Superhero Toddler unisex: Boys/Girls Costume HERE
Shop Spider-Man Superhero Costume Goggles HERE
Looking for more costumes? Browse through our other best sellers, whether you're seeking more Marvel costumes or somthing different. Whatever the occasion; Book Week, Halloween, a wedding, sports carnivals, costume parties, etcetera, we have costumes for them all!
Some of our kids and adult best seller costumes include Disney costumes - Peterpan costume, Tinkerbell costume, Minnie Mouse costume, Mickie Mouse costume, Marvel costumes - Spider-Man Costumes, Batman Costumes, Spidergirl costumes, Wonder Woman costumes, Superman costume, The Avengers costumes - the Suicide Squad costumes, The Joker costumes, Harley Quinn costumes, 1920's costumes, 1950's costumes, 1960's costumes 1970s costumes, 1980s costumes, 1990s costumes, The Great Gatsby costumes, flapper costumes, burlesque costumes, sequin costumes, abba costumes, saturday night fever costumes, disco jumpsuits, disco costumes, princess costumes - The Sleeping Beauty Aurora costume, Snow White costume, Beauty and the Beast costume, Mario Kart - Luigi, Mario and Princess Peach, Where's Wally costumes, Cat in The Hat costumes, pet costumes, Harry Potter costumes (Hermoine costume, Hogwarts houses - Slytherin, Hufflepuff, Ravenclaw and Gryffindor costumes), Cartoon costumes, Flinstones costumes, animal costumes, elephant costumes, monkey costumes, bird costumes, bear costumes, animal onesies.
Shop online with fast shipping Australia wide to Sydney, Melbourne, Adelaide, Perth, Canberra and Brisbane.