And so as the summer holidays draw to a close, the academic year commences...
And kicking it off as usual, is the tradition of Toga parties!
Be prepared for this years Toga party offerings with our awesome range of Toga costumes - Greek costumes, Roman costumes, Greek/Roman movie character costumes, Greek/Roman God costumes...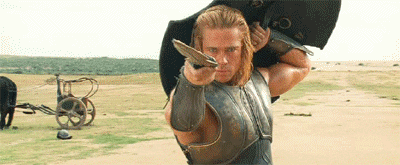 Impersonate a God because you are one? Wear a Zeus Costume and no-one will question your status...
SHOP Greek/Roman God CostumeMens: Mens Zeus Costume
SHOP Greek/Roman Senator Costume for Men and Boys: Toga Party Costume for Men
For the ladies, nothing says beauty and toga more than Helen of Troy, and we know it's corny, but maybe you'll find your Brad Pitt like in Troy ;)
SHOP Greek God Costume: Helen of Troy Costume for Women
Looking for something a little more casual? This classic Roman/Greek Womens costume has you covered, whilst still sticking to theme, but not overdoing it, accessorise it further with some gold jewellry for a more affluent look.
SHOP Greek/Roman Woman Costume: Toga Costume for Women
Curious for more costume offerings? Rest assured that we'll have that all settled. Browse through our costume categores, ranging from movie character costumes, supervillain costumes, party costumes, international costumes and special event costumes; easter costumes.
Our costumes cater for mens costumes, womens costumes, chidrens costumes and cover party supplies/decoartions. We have something for every event, whether you're looking for a costumes for a birthday party, easter costumes, april fools day costumes, toga party costumes, dress up costumes, valentines costumes, beach costumes etc.
With fast, Australia-wide and international shipping available for all of our costumes, you'll be sure to get your costume in time for your special event!