Take a dip into the sea this Halloween with our Under The Sea costumes! Inspired by The Little Mermaid and The Pirates of The Caribbean we've selected an array of mermaid and pirate costume to fit the theme.
Style your mermaid pirate costume up with some shell necklaces and bracelets and get the little ones involved this Halloween with some shell cupcakes for trickór'treat!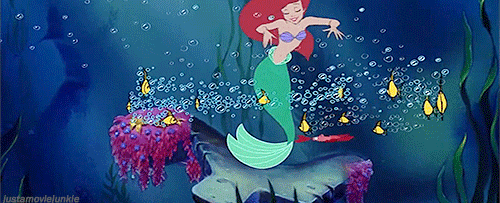 SHOP The Little Mermaid - Mermaid Bikini Top
SHOP The Little Mermaid, Mermaid Princess - Girls Costume
SHOP The Little Mermaid - Ursula Mermaid Costume
SHOP Mermaid Deep Sea - Arielle Womens Costume
SHOP Sea Navy Captain's Hat
SHOP Womens Pirates Costume
SHOP Pirates of The Caribbean - Mens Pirates Costume
SHOP Under The Sea Photo Prop
Whether you're looking for a halloween costume, an office christmas party theme or a costuem for your costume party, uni ball, sports carnival, christmas or special event, we'll do our best to help you find the one! Our costumes range from eras, sporting the 1920's costumes, 1930's costumes, 1940's costumes, 1950s cosumes, 1960s costumes, 1970s costumes, 1980s costumes, 1990s costumes, medieval costumes, ancient greek and romans costumes, gods and goddess costumes, futuristic costumes, space cosumes, storybook costumes, movie/film character costumes and international costumes.
2018's most popular costumes include mary poppins costumes, disney costumes, alice in wonderland costumes, mad hatter costumes, snow white costumes, princess jasmine costumes, aladdin costumes, tinkerbell costumes, belle costumes, beauty and the beast costumes, the little mermaid costumes, ariel costumes, ninja costumes, pirate costumes, star wars costumes, chewbacca costumes, darth vader costumes, princess leia costumes, superhero costumes, batman challoostumes, batgirl costumes, cat woman costumes, wonder woman costumes, spiderman costumes, supergirl costumes, superman costumes, the flash costumes, the incredibles costume, the hulk costume, iron man costume, the wiggles costumes, emma costume, wheres wally costumes, cat in the hat costumes, flintstones costumes and more.
Shop from our costume shop hornsby or online with fast shipping Australia wide including Sydney, Melbourne, Brisbane, Adelaide and Perth. We offer zippay and afterpay, so that you can get your costume hassle free before your event.